Architect office in the Archipelago designs your dreams into true – based on over 30 years of experience!
We specialize in the design of customized vacation homes, tourist buildings and marinas, but we also design comfortable homes and office buildings. Cultured, comfortable, time- and conditions-resistant solutions are our goal.
By using the services of an architect, you will get the best solutions to promote your own quality of life – as well as the resale value of your buildings.
We invest in the quality of the design process. The work proceeds in close interaction with our client, utilizing illustrative 3D technology. Our design approach is based on precise laser-scanned terrain models that allow buildings to fit exactly into place, culminating in photorealistic 3D-images and virtual models where the viewer can move independently. We want to anticipate regulatory situations and monitor the interests of our customers.
---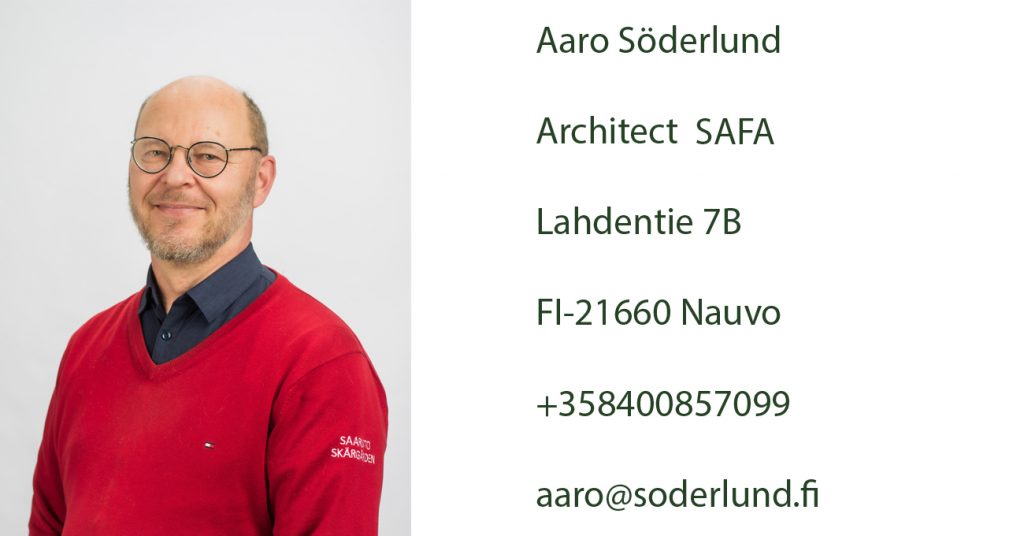 ---